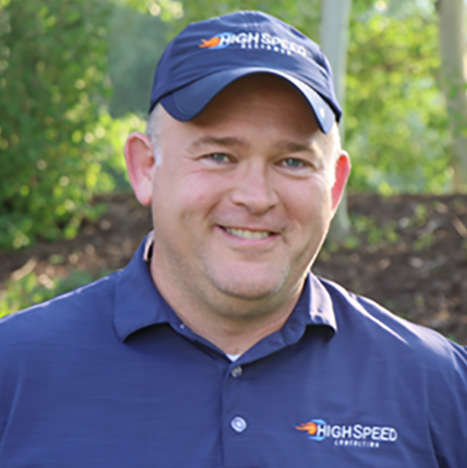 [ Chief Investment Officer ]
Dr. Clifford A. Lipscomb
Clifford A. Lipscomb, Ph.D., MRICS is Chief Investment Officer at High Speed Alliance. In this role, Dr. Lipscomb conducts due diligence research on individuals and their firms across all asset classes.
Dr. Lipscomb is a Chartered Valuation Surveyor with more than 25 years of experience in economic and statistical analysis, survey design, consulting, and teaching. His previous employment includes the Georgia Institute of Technology (2019-2021), Greenfield Advisors (2010-2019), Valdosta State University [Associate Professor of Economics (2005-2010) and Director of the Center for Business and Economic Research (2008-2010)], George Mason University (2004-2005), and the U.S. Department of Commerce, Bureau of Economic Analysis (2003-2005). Dr. Lipscomb was a Visiting Scholar at the Federal Reserve Bank of Atlanta from 2014-2017.
During his private sector tenures, Dr. Lipscomb helped clients achieve their goals by providing strategy and research assistance on issues at the intersection of technology, economics, property valuation, real estate, and Big Data. In this capacity, he advised on more than $55 billion in legal recoveries for his clients. He has also advised on more than $35 million in completed mergers and acquisitions transactions or co-GP deals.
Dr. Lipscomb was the Founding Book Review Editor for the Review of Regional Studies. Dr. Lipscomb is currently the Managing Editor for the Journal of Real Estate Practice and Education, an Associate Editor for the Journal of Real Estate Literature, and an industry board member of the Journal of Sustainable Real Estate. His work has been featured in The Washington Post, Wealth Management Real Estate, Yahoo! Finance, Bloomberg BNA, The Los Angeles Times, Atlanta Business Chronicle, and HousingWire magazine.
Dr. Lipscomb holds baccalaureate degrees in Economics and Sociology from Berry College as well as a Ph.D. in Public Policy from the Georgia Institute of Technology. He lives in Cartersville, GA with his wife and five children.