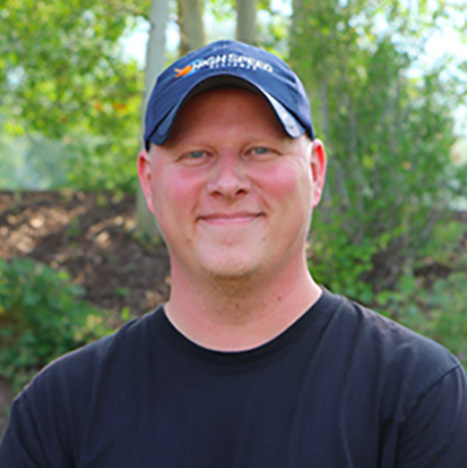 [ Director of Media ]
Nathan Alber
Nathan Alber wears a lot of hats. In his full-time job, he's the Director of Training for Soaring Eagle Technologies, a drone-based aviation company that provides mapping and electrical utility inspection services. He has over 2000 hours of experience flying unmanned aircraft. In addition to his role at Soaring Eagle Technologies, he's an instructor for Unmanned Aviation Training Institute (UATI), which provides online and in-person instruction, as well as practical flight training for unmanned aircraft systems. 
When he's not developing curriculum, training drone pilots, or flying, he sometimes wears a different hat, providing audio and video support for High Speed Alliance and other customers under the umbrella of his company, Take One Media.. Nathan has nearly 20 years of experience in the audio / video world where he's recorded thousands of hours of educational content, has created dozens of ads, and helped produce and edit multiple programs for TV.
Nathan and his wife Taylor live in Brandon, MS. They've been married for 16 years and have four children, ranging in age from 11 to 4 years old.